We are pleased to introduce and announce
"our 5th AKC Bred-by
Champion and 6th home-bred Champion."
(November 25, 2011)
"our 5th UKC Breeder/Handler Champion and 6th home-bred Champion."
(April 30, 2011)

Born March 17, 2010.
She is co-owned with Linda Kelly.
DOB: March 17, 2010
Ayoka x Kajika
(A:B breeding)
Ariana's AKC accomplishments:
First weekend out in AKC THREE 3 point majors! (age 7 months)
Second weekend out Two singles.
Third weekend out Fourth 3 point major.
Fourth weekend out Fifth 3 point major.
AKC Champion - November 25, 2010.
We kept Ariana in the classes to hold the majors for other bitches and dogs, and like her daddy, Kajika, she took two more 3 point majors for a grand total of SEVEN 3 point majors!

UKC accomplishments:

UKC Champion w/4 competition wins,
2 of which were by going Best of Breed over a Grand Champion!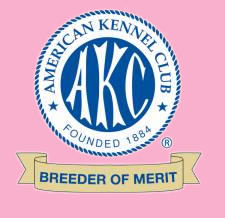 Ariana is a full sister to Ch/Gr Ch Pr Wachusetts Walks in His Shadow and
a half sister to Ch/Ch Pr Wachusetts Run Silent Run Deep and
a half sister to GCh Ch/Gr Ch Pr Wachusett's A Beautiful Heaven

Copyright © 2010 Wachusett American Eskimos. All rights reserved.
This site was developed and is maintained by PSS Web Dezinez.
If you would like us to create or assist in redesigning a web site, please click HERE.

All backgrounds and graphics are ©psswebdezinez 2010
and are not to be taken and used elsewhere without written permission.